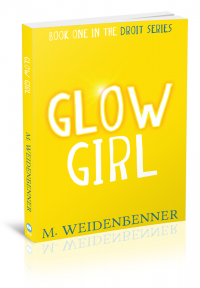 Welcome to the strange and wonderful world of Willow who has to face the challenges of growing up and not only deal with the normal pressures of growing up but finds out she has special powers which are frowned upon in her local community and could lead to her been ignored and face persecution.
The real story behind the book in my opinion is teaching young people each and every one of them has a special talent and it is okay to have that skill if they can use it correctly without abusing or boasting about it.
It also shows if they have a certain talent and feel down, lonely, and having problems in coping with it there is always someone who is looking over them to offer a protective arm or a confidante to speak to and seek advice.
On the flip side it educates them in how to deal with the other students and people in society who might not fully understand the person or their talent as ignorance breeds hatred.
The book is an excellent read for the teenage audience as our heroine feels like she has nowhere to turn or go but then a new male student comes to the school and she finds herself strangely attracted to him and cannot figure out why.
With her special powers and confusion about growing up, it was well written and the emotions expressed will strike a cord with any young person who is going through a difficult time because as well as a lot of soul searching our heroine displays a lot of humour and finds love from her closest family.
Book 1 has gives us an excellent introduction into Willow's life and am looking forward to following he adventures in the next book in the series.